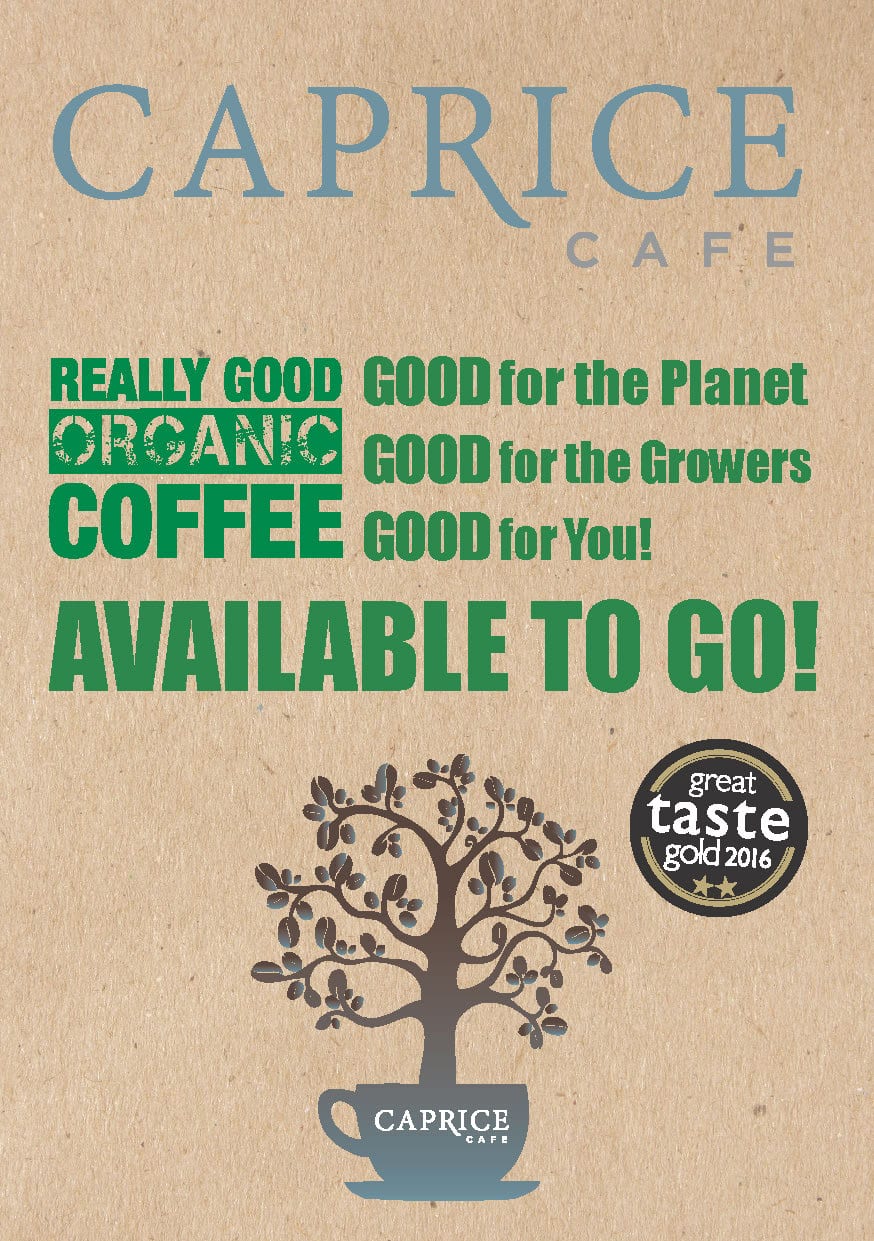 If you love coffee as much as we do, you will probably agree that finding a good coffee can be quite challenging at times, and sourcing the best coffee beans available in the market was always one of our top priorities when opening Caprice. 2012 award winner in the Great Taste Awards, our Really Good Organic Coffee is ethically sourced from Peruvian farms dedicated to natural methods of cultivation. The beans are 100% Arabica. It is well balanced, extremely smooth, with a creamy body & subtle vanilla & chocolate flavours. Delish!
Really Good Organic Coffee by Hancock & Abberton

  
Award Winner of Two Gold Stars in the Great Taste Awards 2016 & 2012 – Awarded by the Guild of Fine Food UK & Ireland and described by the Great Taste judges as "a coffee with rich dark glossy beans, with a lovely roasted aroma, clean citrus taste and rewarding aftertaste and mouth feel, the whole experience is well balanced between bitterness and acidity and complexity".
Tasting Notes: Well balanced and extremely smooth with subtle vanilla and chocolate flavours, it has a moderate brightness, a creamy body and short finish.
Details:
Origin: Peru
Roast: Dark
100% Arabica beans
Ethically sourced from farms dedicated to natural methods of cultivation
Organic production must respect natural systems and cycles and prioritise sustainable production practises.
All our organic coffees use 100% Arabica beans and meet internationally defined organic standards.