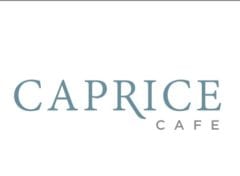 After 16 years together my husband John & I have finally created our dream of "Caprice" Cafe, a new breed of cafe in the heart of Galway City.
After a number of years running John's family business, Kc Blakes Brasserie, alongside him & his father, renowned local restaurateur Mr Bernie Casey, in 2012 when Bernie retired we decided it was time for us to take a break to spend some family time together with our children, Ava now 8 and Spencer now almost 5.
In the back of our minds always was the dream of opening a unique brand, totally different to what we had previously been known for; a brand combining style, quality, together with stress free & friendly atmosphere. That's how Caprice was born. Caprice, meaning "a sudden change of mood.
This is just the beginning and I promise to keep you up to date with the adventure as it unfolds.
Vicky xx