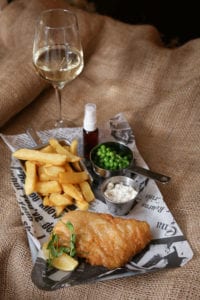 January is traditionally the time all thoughts of going out and enjoying yourself are banished but Caprice Café, on Church Lane might just have changed that with an amazing affordable offer for the month of January where you can have a beautiful three course meal for just €20 available Thursday, Friday or Saturday evenings from 6pm.
Why not start with Spicy Buffalo Chicken Wings with celery/cashel blue cheese dip or Aran Island Goat's Cheese Salad with hazelnut crusted goat's cheese, baby greens, roasted beetroot, seville orange, balsamic dressing.
For mains there are some delicious dishes to choose from including; Caprice Chicken with Butternut Squash Risotto with kale pesto and hazelnut crumb. Caprice's now famous Fish & Chips Supper with Tartar sauce, buttered peas, homestyle fries. Or their signature dish the Caprice Steak & Cheese Burger with crispy bacon, sweet and sour onions, smoked gubeen, plum tomato & baby gem in a brioche bun with garlic truffle fries.
And to send you home smiling, there's always the chef's choice of desserts. To book in advance you can call Caprice Café on 091 564781, email: [email protected] or just pop in.